At $16,667 per cylinder, the new Aston Martin four-door sedan trades space for elegance—and trumps the Panamera in the process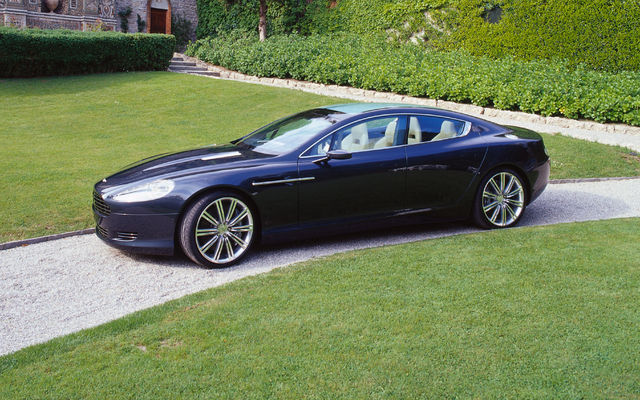 2010 Aston Martin Rapide
Aston Martin
would like you to forget a couple of things. First, please erase the 1970s vintage Lagonda from your mental hard drive. After all, it was a separate brand and not mechanically related to its sports cars. Guinness may have been involved. They'll take the mulligan.
Next, they'd like you to forget the association you might make with "sedan" and "pragmatism." For their first real sedan, Aston Martin has wisely left practicality to pretense and made the new $199,950 Rapide as stunning as any sportscar it has ever built. It's a four-door for sure—as long as a Mercedes-Benz S-Class—but because it's also lower to the ground than a Ford Mustang, it's not a particularly roomy one.
"Four-door coupe" is how we'd describe it, but even that doesn't convey how low-slung and distinctive the Rapide is. What it gives up in usability, it pays back in sex appeal. There's simply no other sedan as stunning in profile as the Rapide. Jaguar XJ? Far better this time around, 2010 Aston Martin Rapide but no. Maserati Quattroporte? More tailored, perhaps, but nowhere near as gorgeous. Porsche Panamera? Not even close.
2010 Aston Martin Rapide The Aston is pure, concept-car-like—it owes much to modesty. There's not much badging nor much jewelry to clutter its flanks. The glass sits flush with the body sides. The flip-out door handles—on loan from the closely related DB9 coupe—barely break the taut skin of the aluminum panels.