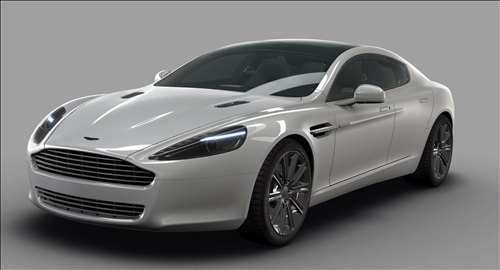 An innocuous set of scoop photos of the new Aston Martin Rapide on the road – but it's also the first time we've seen people in the back seats of Gaydon's new sporting saloon.
We've had to switch our expectations of the Rapide; a supercar limo, it is not. Rather than rivalling the Merc S-class or Maserati Quattroporte, the Rapide is more like a DB9+.
Yes, the Rapide's design is yet another variation upon the DB9 style – stretched this time to liberate enough room for some slightly more capacious back seats.
Aston describes the Rapide as a 2+2, managing our expectation of quite how roomy the rear pews will be. But today's spyshots reveal that real people – adults even – can fit in.